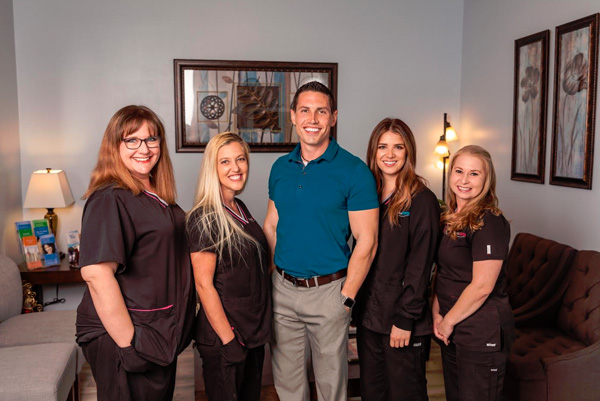 From Left: Tammy, Jackie, Dr. Josh, Carly, Ashley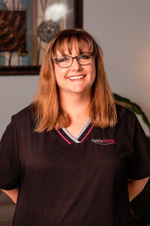 Tammy – PCC (Patient Care Coordinator)
Tammy is one of the most helpful and sweetest people you will meet at a dental practice. She has worked in the dental field for over 25 years. She works diligently to welcome new patients, prepare treatment plans and break down insurance benefits to help reduce unexpected expenses. She will also help you schedule an appointment time that works best for you.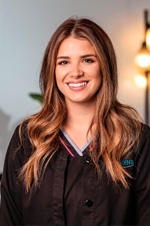 Carly – RDH (Register Dental Hygienist)
Carly is a graduate of LSUSD where she received her Dental Hygiene License. She is very thorough and gentle while being kind, caring, and fun! She enjoys giving back to the community and has participated in many community projects such as Give Kids a Smile, American Heart Association Heart Walk, and Louisiana Mission of Mercy. As a hygienist, Carly is dedicated to teaching our patients how to properly maintain optimal dental health between each visit while taking in to account their individual needs and circumstances.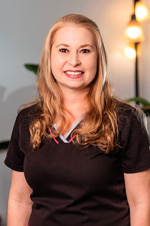 Ashley – EDDA (Expanded Duty Dental Assistant)
Ashley is an EDDA-Certified dental assistant. She understands that dental treatment can be a source of anxiety for many people and is dedicated to making sure each patient's experience at our practice is as comfortable as possible. She works very well alongside Dr. Patella in helping our patients understand the treatment they are receiving and the proper care that is necessary afterward.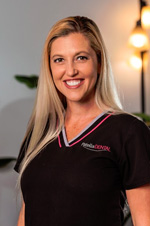 Jackie – Office Manager
Jackie has excelled in multiple areas of the dental field. She previously worked in pediatrics, orthodontics, and general dentistry offices. She is dedicated to making sure your insurance benefits are properly paid on your behalf and to help you with any questions. She also researches the latest dental technologies and services to help us provide our patients with quality and relevant options.